Go to content

Please change your device orientation.
Please select your country / region
At any time, you can change your navigation country / region at the bottom of the page
F

NATURE HAS
INSPIRED US
SINCE 1828
For over 13 years, We have placed its conversation At the Heart of our actions
A commitment driven by a duty to act and pass on our legacy to future generations. A commitment carried out with conviction and humility by all of our teams worldwide, in the name of beauty.
IN THE NAME OF BEAUTY

Our four key challenges

Guerlain is committed to a more beautiful and responsible world. We act for biodiversity, sustainable innovation, climate and solidarity. Above all, we protect one of our planet's most important treasures: bees.

Biodiversity

Preserving biodiversity and becoming the benchmark company in terms of protecting bees.

Sustainable innovation

Innovating through eco-design and "clean beauty" without compromising on the quality or intrinsic beauty of our products.

Climate

Addressing climate change by aiming for carbon neutrality by 2030.

Solidarity

Enabling all our employees to "do their bit and even a little more" for our Maison and its commitments.
OUR PURPOSE
In the name of beauty, Guerlain commits itself to act for a more sustainable world
We, Women and Men of Guerlain,

We have been creating exceptional Fragrance and Beauty products since 1828 and we strive to preserve, develop and pass on this unique heritage to future generations.

WE COMMIT AND ACT IN THE NAME OF BEAUTY FOR OUR CLIENTS, IN THE NAME OF BEAUTY FOR OUR CREATIONS AND IN THE NAME OF BEAUTY FOR THE PLANET.

We involve and unite clients, partners, companies that share the same vision, in order to imagine and shape a more beautiful and responsible world together.

THE BEE
SINCE 1853, WHEN IT FIRST LANDED ON OUR ICONIC BEE BOTTLE, A SPECIAL BOND HAS CONNECTED US TO THE BEE. NOW ENDANGERED, THE BEE HAS BECOME A GUIDE FOR OUR COMMITMENT.
Because if biodiversity sits at the heart of our creations, then it is the bee as an environmental sentinel that sits at the heart of biodiversity. A witness of our time, now threatened, doing our part to protect it seemed obvious.
With this goal in mind, we have dedicated numerous partnerships to bees:
Our partnerships and programmes

Since 2011: a sustainable research and philanthropy partnership with the Ouessant Brittany Black Bee Conservation Association based on two pillars: financial support and support for its research and communication activities.

Since 2015: a partnership with the French Observatory of Apidology (Observatoire Français d'Apidologie, also known as OFA), that helps to develop a stock of hives in Europe and promote the rare and important beekeeper profession.

In 2018: creation of Bee School, an awareness programme for primary school children led by company employees, that invites children to learn about the bee's important role, while raising awareness about the need to protect them.

In 2020: launch of the UNESCO-MAB partnership, in collaboration with the OFA.  The beekeeping entrepreneurship programme "Women for Bees" is designed to train women beekeepers, create beekeeping affiliates across the world within UNESCO biosphere reserves - of which some form part of the House's sustainable sourcing network - and measure pollination's benefits. 

In 2020: inauguration of a partnership with the GoodPlanet Foundation, an organization created in 2005 by the internationally recognized ecologist and photographer, Yann Arthus-Bertrand, to raise awareness among young generations on the challenges surrounding bee protection.

In 2020: launch of a partnership with the ELYX Foundation. Co-founded by the artist Yacine Aït Kaci under the aegis of the FACE Foundation, the ELYX Foundation works to promote the values and principles of the United Nations. The ELYX character drawn by Yacine is the digital ambassador of the UN. Guerlain is thus continuing a collaboration initiated with the illustrator who imagined BEEZ, the emblem of the Bee School.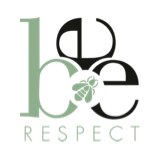 BEE RESPECT
Our traceability platform :
from the flower field to our boutiques

As a pioneer in traceability, for several years now, Guerlain has been mapping the life cycle of its prodcuts through a rigorous mapping process.
Bee Respect, our transparency and traceability platform designed in partnership with the company Product DNA, represents a key source of information which enables us to continually improve the environmental and social impact of each of our products. In order to meet growing clients concern, we have decided to make Bee Respect, accessible to all.

Connect
Connnect
FIND OUT MORE ABOUT OUR COMMITMENT BY CHECKING OUR SUSTAINABILITY PROGRESS

12 years of commitment and a strong determination to take it even further

Find out more about our commitment to subtainable development by checking out report

READ