Please change your device orientation.
Please select your country / region
Love sips from flower to flower. Bee in Love with Guerlain.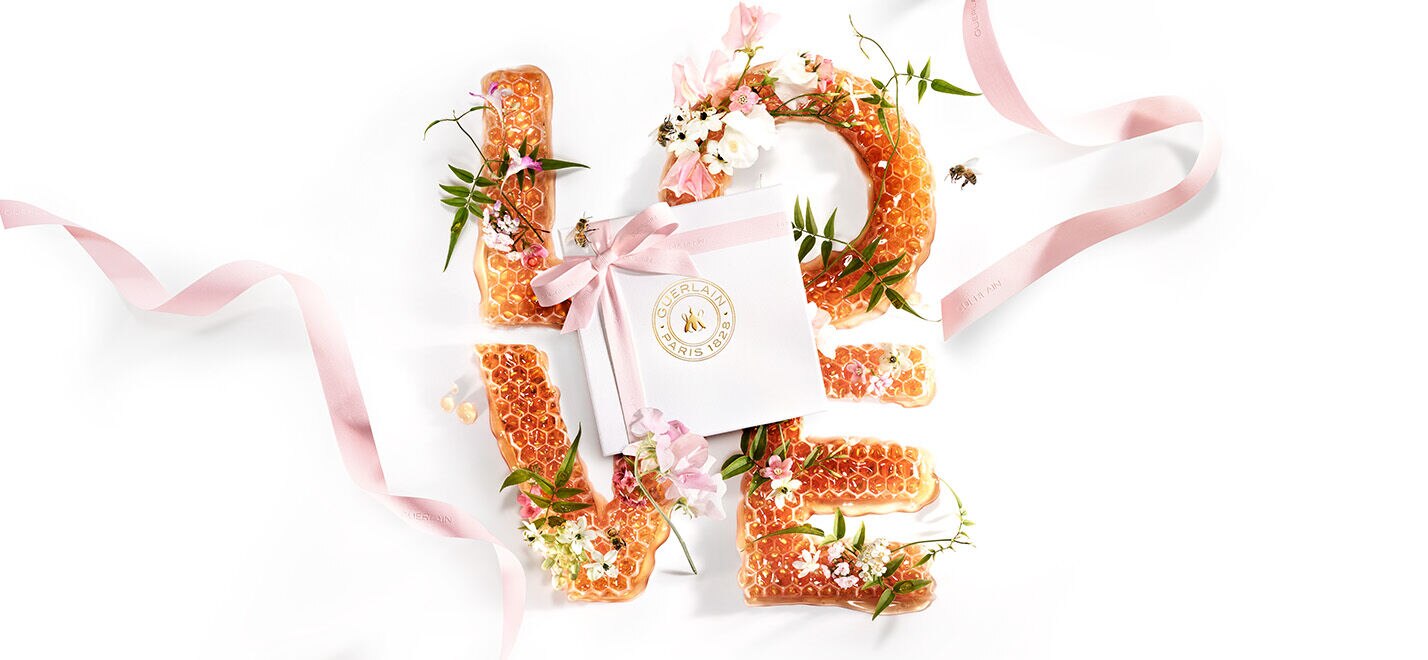 A TAILOR-MADE LOVE
Discover our customisable creations.
AT THE HEART OF HIGH PERFUMERY
WITH L'ART & LA MATIÈRE
Love, dreams and a passion for art and perfume come together in this collection of olfactory masterpieces straight from the dreams of the Guerlain Perfumers. Inspired by the most beautiful materials, these rare and exquisite fragrances make a passionate declaration, made-to-measure creations to be personalised right down to the smallest of details.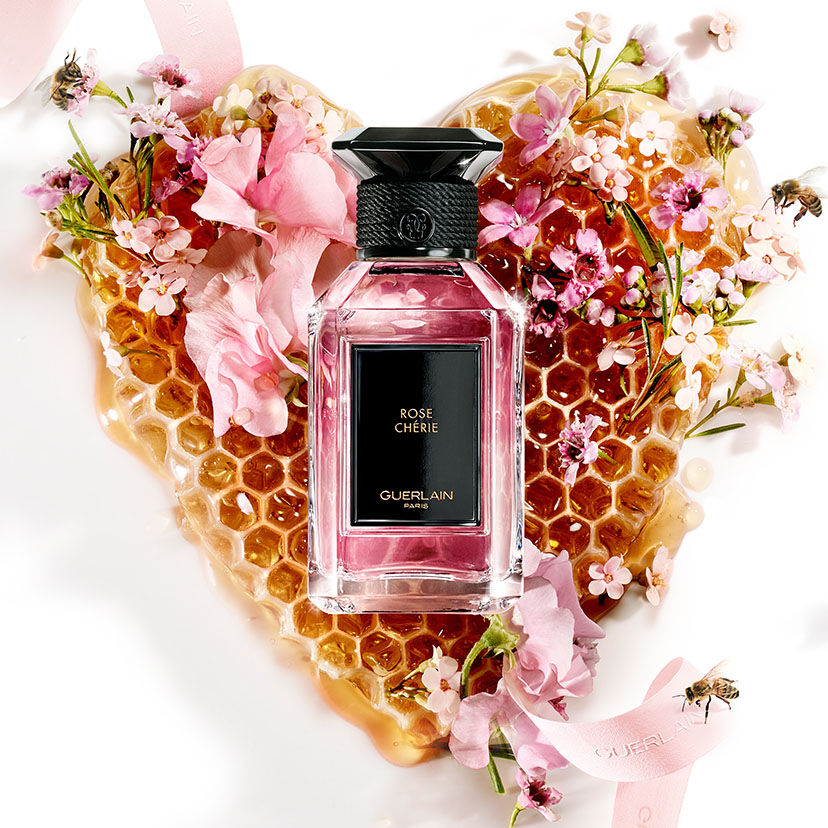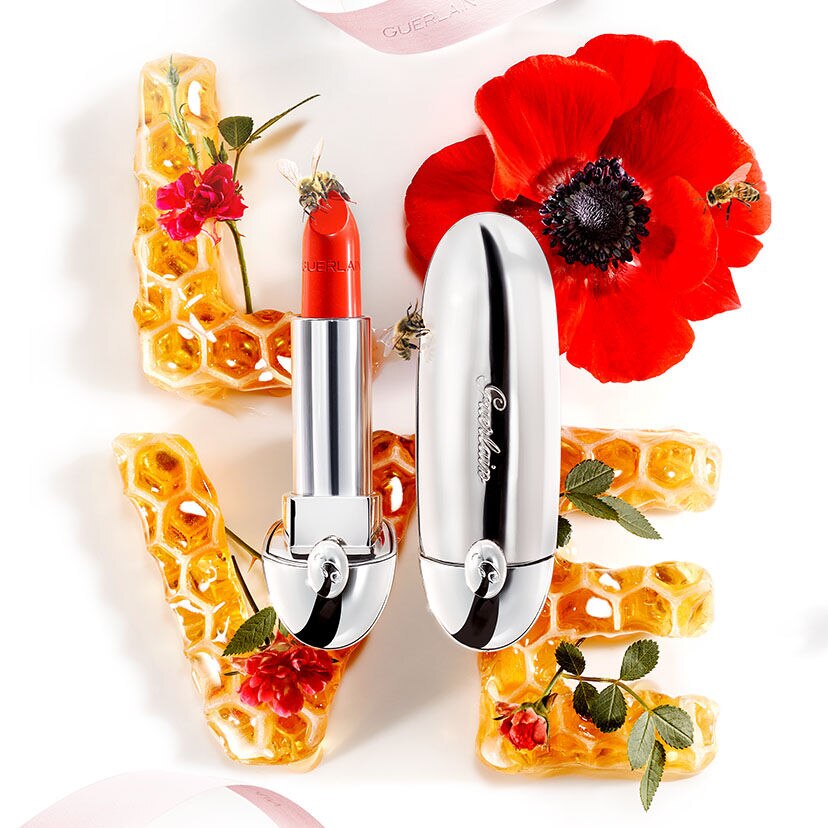 ROUGE G
Rouge G is the most customisable of all lipsticks.
To declare your love, choose the shade, then the box and engrave it with your message of love. Give her a customised lipstick.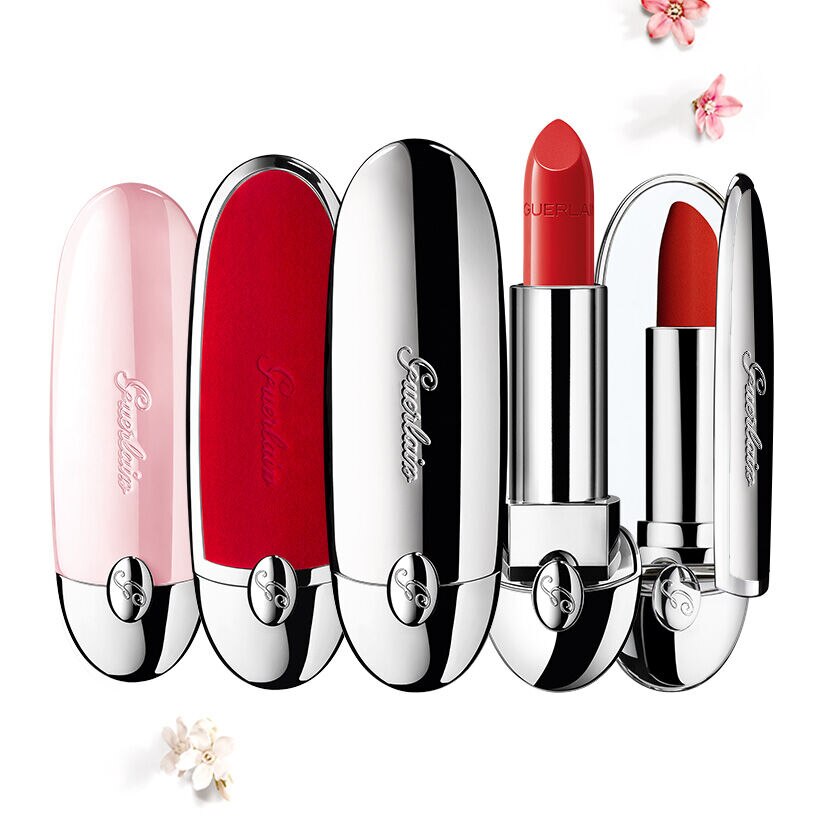 YOUR PERSONALISED LIPSTICK
THE GUERLAIN ICONICS
TO CELEBRATE YOUR LOVE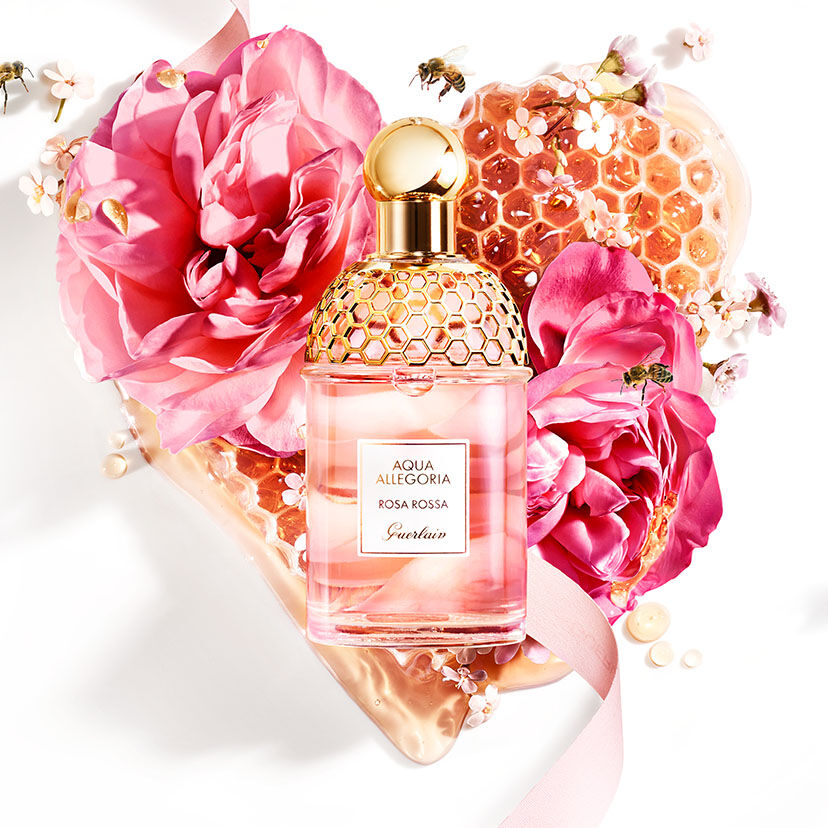 AQUA ALLEGORIA,
A GARDEN WHERE LOVE FLOURISHES
Soar with the Maison's bees towards the world's most beautiful gardens.
Dazzling flowers, delicious fruits… the most beautiful ingredients are celebrated in this sparkling collection made for nature lovers.
ABEILLE ROYALE DUO
THE NECTAR OF LOVE​
Guerlain has conceived an iconic skincare duo. Brimming with honey and royal jelly, the exceptional properties of these two ingredients make them a fabulously youthful power couple.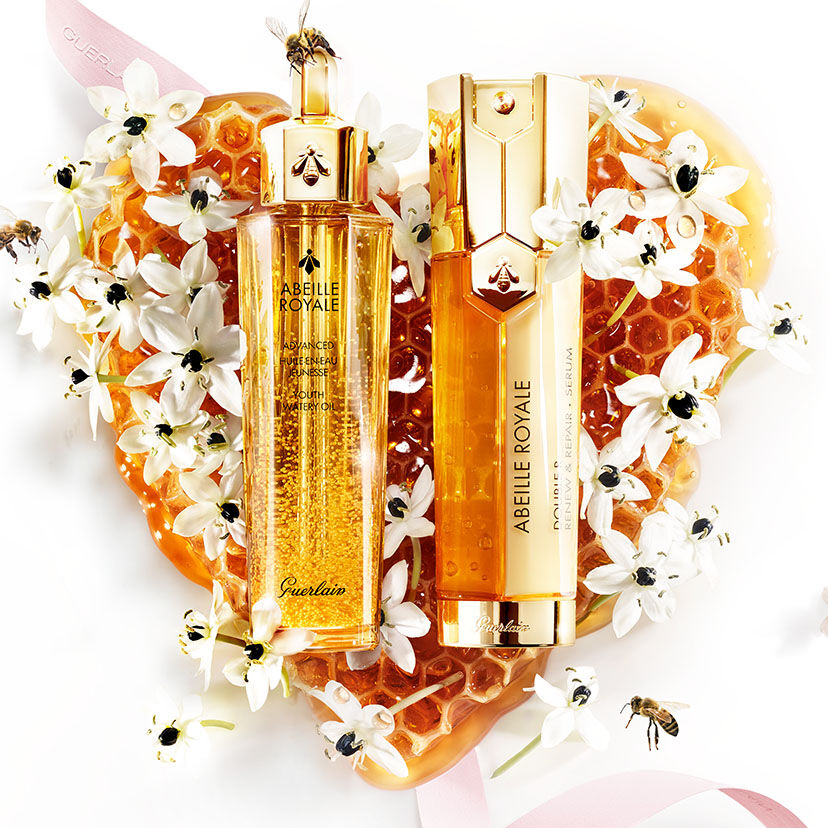 TERRACOTTA
LEGENDARY GLOW
Offer her the legendary Terracotta, one of the Maison's emblematic products. It is the must-have bronzer for those who love natural healthy glow.