Please select your country / region
At any time, you can change your navigation country / region at the bottom of the page
THE MICRO-LIFT CONCENTRATE
REVITALIZING FIRMING AND TIGHTENING SERUM
THE PROFICIENCY OF AN EXTRAORDINARY SERUM
The ultimate alchemy of technology and nature, Orchidée Impériale the Micro-Lift Concentrate combines next-generation microencapsulation with the extraordinary longevity of the orchid. It offers a visible 46° lifting effect* and envelop the skin with intense comfort.
*Instrumental test by the displacement field method, 32 women, average observed displacement of 0.45mm instantly.
THE REGENERATING POWER OF MILLIONS OF ORCHID MOLECULES
Thanks to a powerful age-defying duo of orchids, the Cell Respiration™ Technology offers an effective weapon to help regulate cellular respiration, fight oxygen deficiency and improve cell regeneration*.
*Tests in vitro on ingredients
7,000 MICRO-SCULPTORS AND MILLIONS OF REGENERATING ORCHID MOLECULES
Composed of 92% naturally derived ingredients*, the Micro-Lift Concentrate takes full benefit of the very latest generation of micro-encapsulation technology. Its formula with 7,000 micro-sculptors** works like a series of micro-lifts on the skin.
*Calculation based on the ISO 16128 norm, including water. **In one bottle.
INNOVATIVE METHOD
OF NUMERIC
MEASUREMENT TIGHTENING
ON THE SKIN
The analysis of displacement fields, special instrumental testing at Guerlain can show lift movement and direction as well as the way in which skin is tightened.
This approach precisely quantifies and evaluates both the area of movement and the direction, as skin is pulled upwards and backwards.
CLINICALLY TESTED
& APPROVED BY WOMEN
EXCEPTIONAL
LIFTING EFFECT
« Clinically tested »
+26%*
Skin appears lifted
+33%*
Skin appears smooth
+22%*
Skin appears plumper
98 %**
This care has a tensor effect
95 %**
The skin looks like lifted
93 %**
The oval of the face is reshaped
*Self-assessment test by 31 women after 28 days of use twice a day. **Use test, 61 women, after 1 month of use twice a day.
THE FACIAL LIFT MODELING
OF GUERLAIN SPA'S EXPERTISE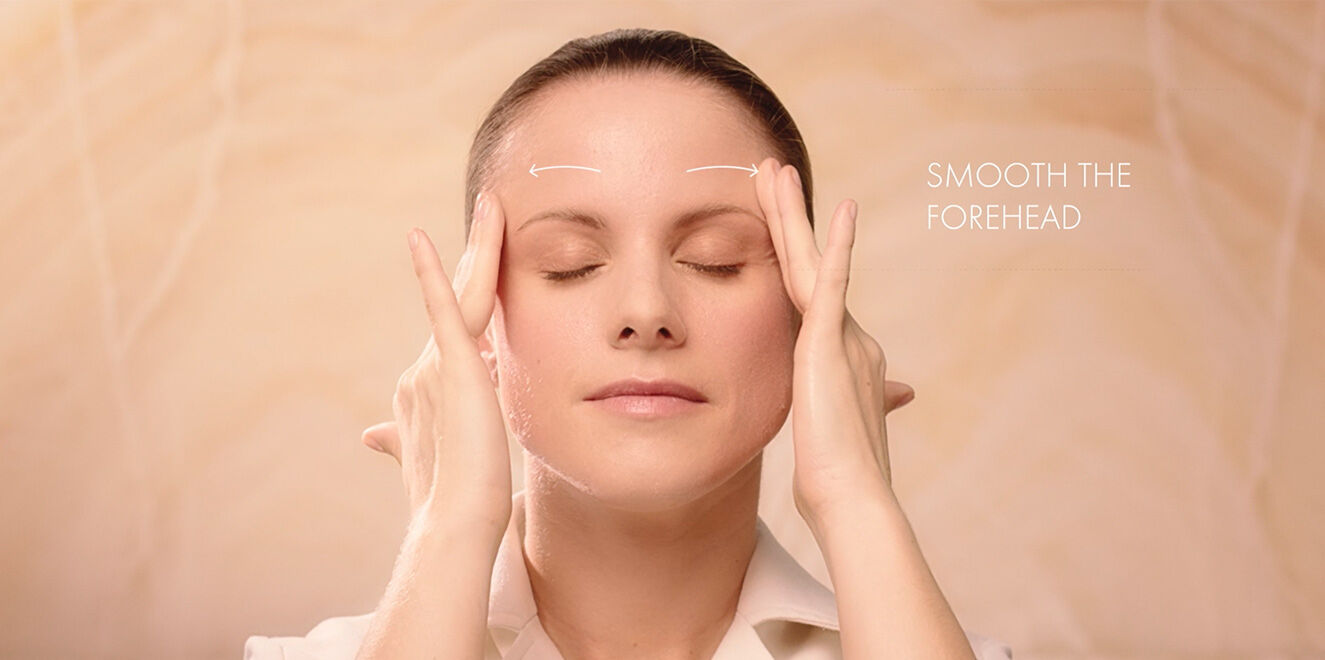 Created by the Experts at Spa Guerlain, this precise and exclusive face-lifting massage technique helps smooth fine lines while improving elasticity and promoting skin suppleness.
THE ORCHIDARIUM®
THE SCIENCE OF ORCHIDS
The orchid a rare and precious raw ingredient is the very essence of the exceptional complete care range Orchidée Impériale. A genuine longevity prodigy the orchid is the most developed species in the plant kingdom. Convinced of its outstanding potential Guerlain has set up its first ever research centre ever to be devoted to a single ingredient: the Orchidarium®.
This unique research centre revealed the extraordinary powers of a duo of orchids – including Gastrodia elata an orchid essential to traditional Chinese medicine – selected from among more than 30000 species forming the core of the latest Cell Respiration™ Technology in the Orchidée Impériale Cream.
THE GUERLAIN'S COMMITMENT
TO PRESERVE ORCHIDS
For more than 10 years, Guerlain has been committed to protecting orchids and replanting wild orchids in their natural habitat. Almost 10,000 orchids have been replanted in the Tianzi Mountain Nature Reserve in Yunnan, China, one of this unique flower's oldest birthplaces.
THE EXCEPTIONAL IMPERIAL RITUAL