Please select your country / region
At any time, you can change your navigation country / region at the bottom of the page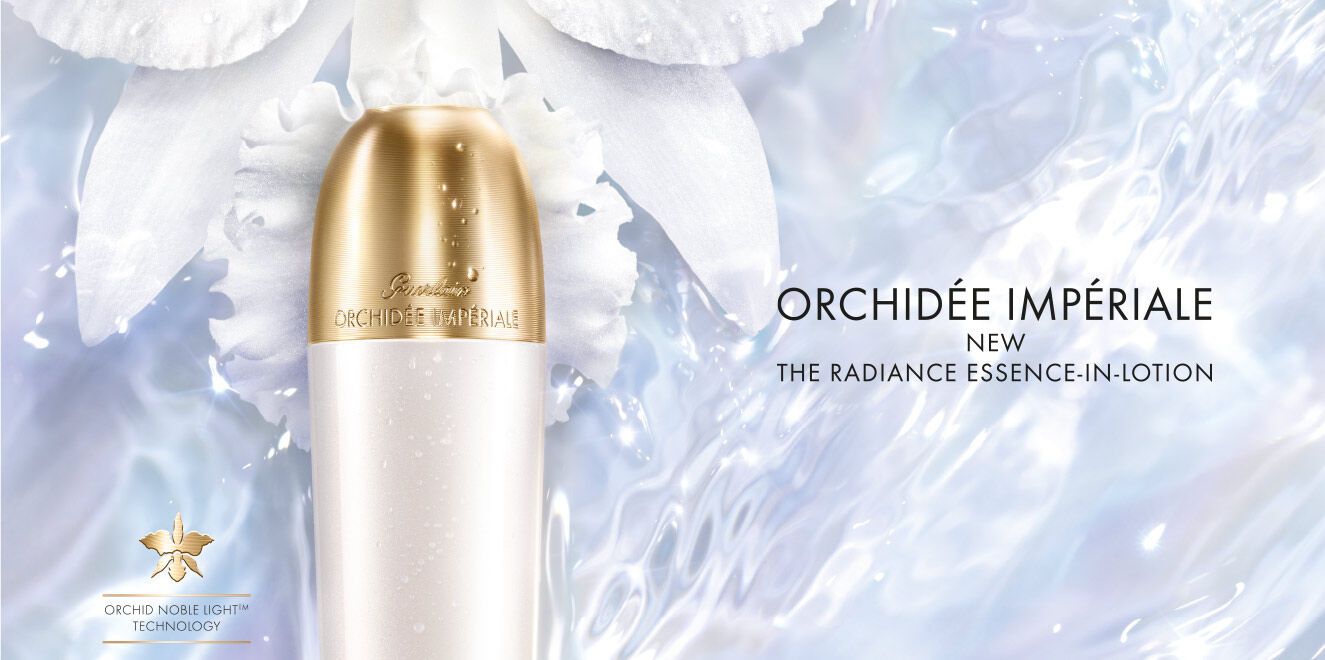 IMPERIAL LIGHT UNVEILED BY THE SCIENCE OF ORCHIDS
The Radiance Essence-in-Lotion is composed of exclusive dual technology with brightening and age-defying powers, and enriched with ingredients that improve the texture of the skin. Its formula deeply hydrates the epidermis, improves the clarity of the complexion and skin texture.
THE POWER OF ORCHIDS ENHANCED BY SKIN RESURFACING ACTION
It combines an extact of the precious orchid Dendrobium Nobile with a brightening peptide, acting holistically on the sources of skin dullness and helping to recreate exceptional light.
PROGRESSIVE PORE-PERFECTIONAND SKIN RESURFACING
In perfect tandem, the two actives ingredients in the new Orchidée Impériale Radiance Essence-in-Lotion work as a duo on skin texture.While on one side PHAs (poly-hydroxyacids) work to resurface the skin, rosehip extract refines pores.
THE ORCHIDÉE IMPÉRIALE AGE-DEFYING RADIANCE RITUAL
The Radiance Essence-in-Lotion is the first step in Guerlain's Orchidée Impériale Age-Defying Radiance Ritual. It resurfaces and prepares the skin, readying it to receive the benefits of the Radiance Concentrate and the Radiance Eye Serum.
GUERLAIN'S COMMITMENT TO PROTECTING ORCHIDS
For more than 10 years, Guerlain has been committed to protecting orchids in their natural habitat. A reforestation programme has restored the endemic habitat of orchids, with almost 10,000 orchids replanted in the Tianzi Mountain Nature Reserve in Yunnan, China, one of orchids' oldest birthplaces in the world.