Please select your country / region
At any time, you can change your navigation country / region at the bottom of the page
ORCHIDÉE IMPÉRIALE
THE FOUNDATION CONCENTRATE
Pure concentration of innovation, this foundation unprecedented formula simultaneously combines age-defying power, exceptional light, intense hydration and flowless 10-hour wear.
Available in 5 shades.
WOMEN OBSERVE THE REGENERATED ASPECT OF THEIR SKIN ENHANCED BY
+48%*
THE SKIN RADIANCE IS ENHANCED BY
+40%**
A CONCENTRATE OF SKINCARE AND MAKE-UP TECHNOLOGIES
FOR A PERFECTLY ENHANCED COMPLEXION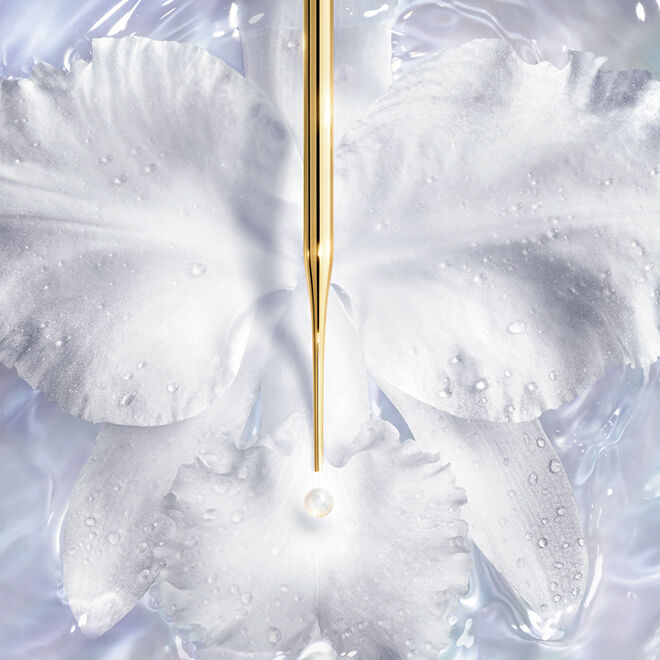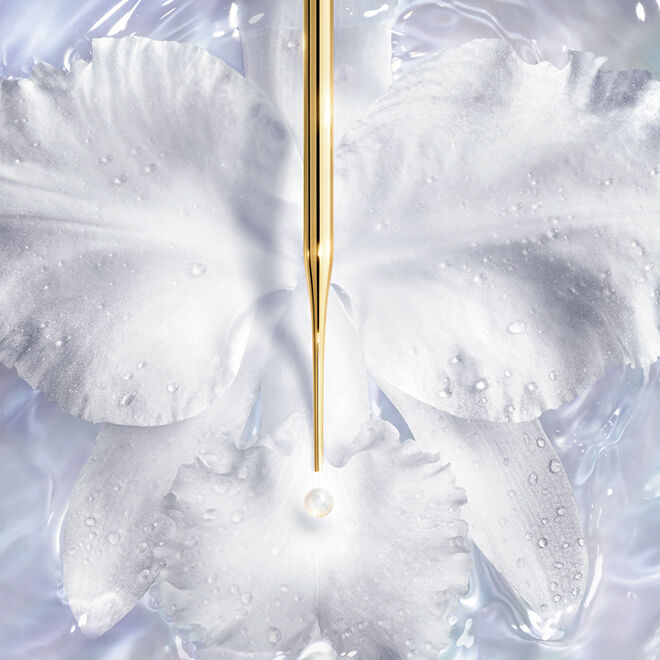 THE CELL RESPIRATION™ & THE ORCHID NOBLE LIGHT™ TECHNOLOGIES
The Foundation Concentrate features exclusive dual age-defying and brightening technology: The Cell Respiration™ technology and the Orchid Noble Light™ technology. Through the power of this potent pair, skin reveals exceptional light.
THE WATER LOCK TECHNOLOGY
Formulated using 3D polymers, the Water Lock Technology forms a mesh on the skin's surface to gradually deliver moisturising ingredients, allowing it to remain intensely hydrated and luminous.
24H HYDRATION***
THE COLOUR LOCK TECHNOLOGY
Immediately after applying the Foundation Concentrate, skin appears lastingly more beautiful. The Colour Lock Technology features a dual combination of polymers that prevent pigments from bleeding into wrinkles and fine lines. Simply spectacular, this technology helps maintain a natural, even complexion.
10H PERFECTION**
THE ORCHID, A WONDER OF LONGEVITY
A fascinating, time-defying flower lies behind Orchidée Impériale exceptional complete care: the Orchid. The queen of the plant kingdom with its 30,000 species, it possesses extraordinary cell longevity mechanisms; some even live for hundreds of years. Convinced of its infinite potential for skin, over 15 years ago Guerlain created the first research centre ever dedicated to an ingredient: the Orchidarium®. For the first time, in the deepest roots of two exceptional orchids, the Orchidarium's experts have identified an immense power of regeneration, the source of infinite longevity.
THE ART OF APPLICATION
Paired with the Foundation Concentrate the kabuki brush is designed to ensure expert application and a flawless make-up result.
THE ORCHIDÉE IMPÉRIALE EXCEPTIONAL RITUAL
The Foundation Concentrate joins the Orchidée Impériale exceptional ritual for a complete sensory experience.
The Micro-Lift Concentrate : enriched with 7000 precious-sculptors****, it works like a series of micro-lifts on the skin.
The Cream : Infused with an exceptional regeneration force*****, it revives skin's energy.
GUERLAIN'S COMMITMENT TO PRESERVE ORCHIDS
For more than 10 years, Guerlain has been commited to protect orchids in their natural habitat. A reforestation program has restored the endemic habitat of orchids, with almost 10,000 orchids repanted in the Tianzi Mountain Nature Reserve in Yunnan, China, one of the orchids' oldest birthplaces in the world.
*Self assessment by scoring 32 Asian women result ater 28 days of one daily use, Japan.
**Clinical assessment by dermatologist 22 Caucasian women result after 10 hours single application, France.
***Instrumental test 10 volunteers results after 24h single application, France.
****In a 30-ml bottle. *****Test on ingredients.