Please select your country / region
At any time, you can change your navigation country / region at the bottom of the page
THE PERSONALISATION ATELIER
Are you dreaming of a Holiday gift that is personalized down to the smallest detail? From engraving to bespoke perfumes, Guerlain's craftsmanship is at the service of your creativity and desires.
L'ART & LA MATIÈRE,
FREE REIN FOR THE IMAGINATION
Part of Guerlain's heritage, the iconic Flacon Carré from the L'Art & la Matière collection becomes a blank canvas for your creativity and offers infinite personalisation combinations. This is the opportunity to give a rare gift, especially designed for the recipient, who is bound to cherish it.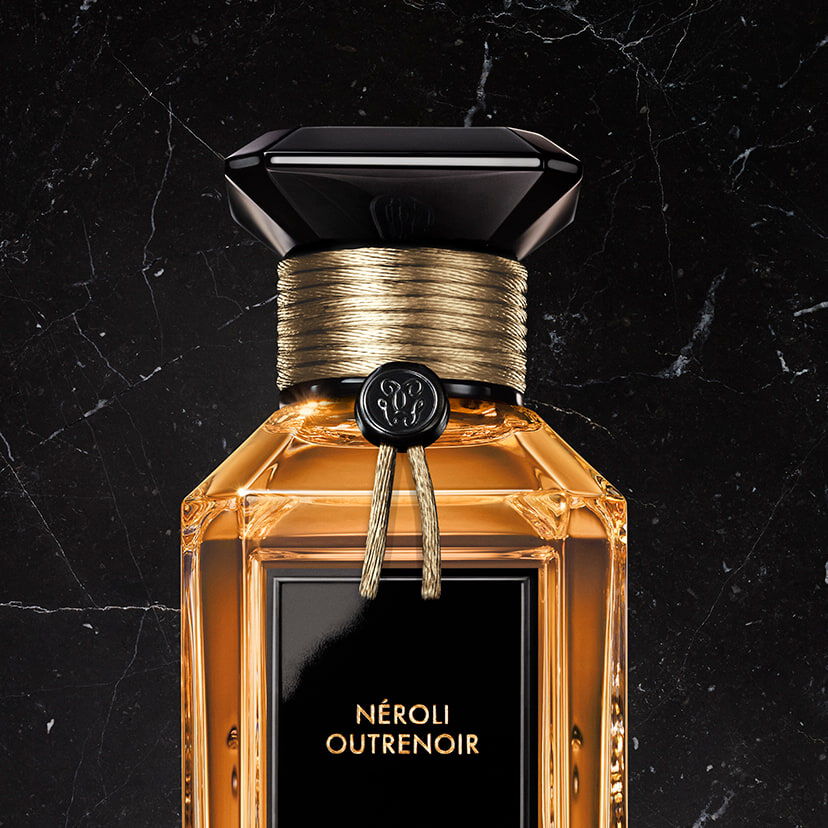 THE BEE BOTTLE,
A PERSONALISABLE ICON
The iconic signature of Guerlain, the Bee Bottle illustrates the excellence of the greatest craftsmanship for over 160 years. Evoking the most meticulous of gestures, it houses a large selection of the House's iconic fragrances. Its majestic elegance, the delicacy of its features, its carvings and engraving, and its personalisation make it a piece of art to collect and one of the most precious Christmas presents.
THE ENGRAVING,
THE FINAL TOUCH
A word, a name or initials, a date or a reminder of a fond memory… Engraving a Guerlain bottle shows a delicate touch towards a loved one, and even more so in this season that is so full of love and togetherness. The promise of a perfect gift and, of course, the opportunity to treat yourself too.
Let us guide you and find the perfect perfume to gift by answering just a few questions.
In the Christmas atelier, the bees have adorned the iconic Guerlain gift box with a ribbon that glimmers as if pollinated with gold.
If you have a question or perhaps you are hesitating over which wonderful gift to choose, our beauty experts are on hand to help you at any time.